08-17-2017, 09:23 PM (This post was last modified: 08-17-2017, 09:23 PM by Sciborg_S_Patel.)
Trees with "Crown Shyness" Mysteriously Avoid Touching Each Other

Quote:If you look up toward certain types of towering trees—including eucalyptus, Sitka spruce, and Japanese larch—you may notice a unique phenomenon: the uppermost branches don't touch. Known as "crown shyness," this natural occurrence results in rupture-like patterns in the forest canopy that seem to perfectly outline the trees' striking silhouettes.

Since scientists first started studying the topic in the 1920s, crown shyness has been observed between trees of the same and different species in locations across the globe. Regardless of tree type or environment, crown shyness appears to always culminate in the same aesthetic, characterized by gaps that resemble meandering channels, zig-zagging cracks, and winding rivers.



While no one is quite sure why certain trees exhibit this unique behavior, several hypotheses have been presented by numerous scientists....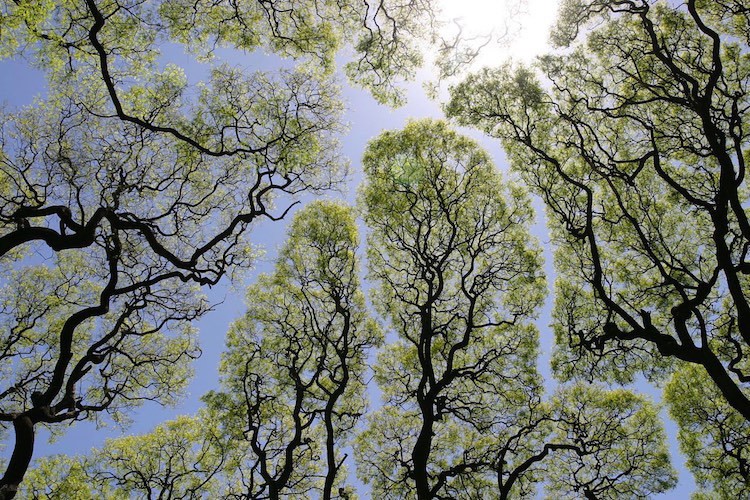 "Life is a pure flame, and we live by an invisible Sun within us."
  -Thomas Browne